About Us
We offer physical therapy services since 1996
Our Mission
To improve the health of the people in Manitoba and beyond by providing convenient and timely access to high-quality comprehensive care with exceptional service and compassion.
Our Vision
As a healthcare leader in Lymphology, we partner with groups and events within the communities we serve. Our focus is on staying up to date with the science and knowledge in Lymphology. Our Certified Lymphedema Therapists (CLT) continue education on a regular basis to allow us to provide a health care team who understands this disease and puts into practice up-to-date treatments and rehabilitation to help patients regain and maintenance optimal healthy lifestyles.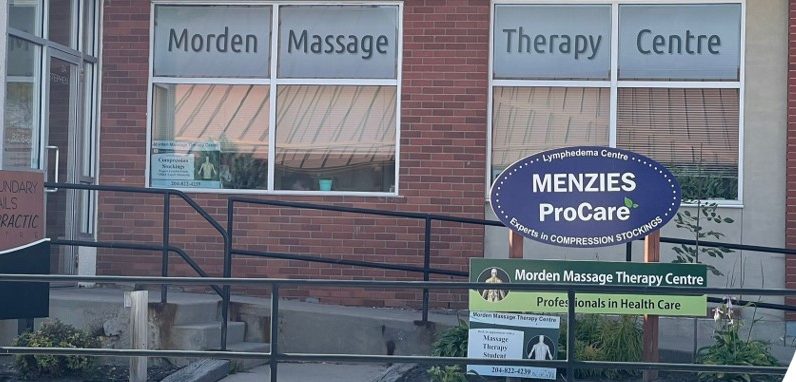 Our Practice
MENZIES ProCare has high ethical standards in providing you with the highest quality of care for your individual needs. Your treatments may require Manual Lymphatic Drainage (MLD), Complex Decongestive Therapy (CDT), Orthopedic Soft Tissue Therapy, Exercise Rehab, or a consultation to learn if you or a loved one may have lymphedema. We are here for you.
We offer professionals in Compression Therapy who are trained to assess, treat, measure, and fit you for any form of compression garment. This may include basic compression stockings for varicose veins, or specialized custom made garments for any part of the body including compression sleeves after breast cancer surgery, a pouch for scrotal edema, head & neck compression, foot & toe piece, post-mastectomy bras and specialized fitted prostheses.
Empowering our patients to strive for healthy optimal living is our goal. We collaborate with all health care professionals involved in our patients' well-being. Together we work as a team with YOU and for YOU.
Our Staff
The friendly staff is devoted to providing you with the highest quality of service and personal care. The staff's seasoned experience and passion for each patient's well-being create a warm, trustworthy environment for everyone.
Each member of Menzies Procare is happy to facilitate your experience by assisting you with all of your questions and procedural needs.
At the same time at Menzies ProCare, we will always be committed to treating patients with respect and dignity and providing them with the highest-quality healthcare services in a professional and compassionate manner
Patient Care
Your individual needs are as unique as you are. We take time to listen and create a care plan that works with your physical, mental, and financial needs. We provide hands-on treatments and implement education and homecare ideas, enabling you to become an active participant in your recovery.
Direct Billing to Insurance Companies
MENZIES ProCare is recognized as part of the Healthcare by all insurance companies. We offer our patients the convenience of direct billing for treatments and medical compression garments according to individual insurance company policies. We are registered with Cancer Care Manitoba as a Certified Fitter and provider for post mastectomy bras and prostheses.